Fashion Designing Centre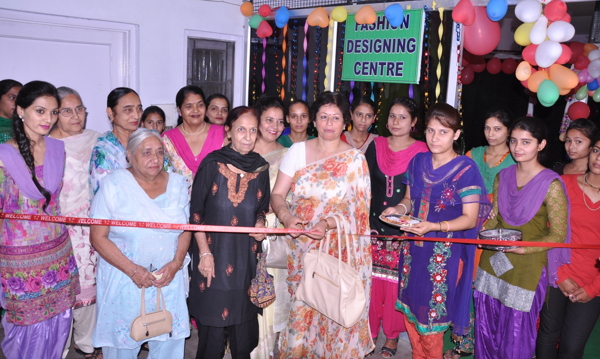 With a view to impart modern vocational training facility to the Children of middle class families of society Kaka Ram Saini Charitable trust, Saini Bhawan, Rupnagar had opened Fashion Designing Centre at Saini Bhawan, Rupnagar on 'No profit No loss' basis. Fashion Designing Centre has been equipped with trained teacher & latest Sewing Machines to fulfill the requirements of modern era. Social Activist, Mrs. Nalini Chaudhry w/o Saini Bhawan Trustee Col. V. K. Chaudhry, inaugurated the new Centre on June, 11th, 2015. She lauded the efforts of Trust for starting the new course as it will prove technically & economically helpful to the girls of common families for self employment. With 10 girl students first batch has started getting training at the Centre & admission to 2nd batch has been opened.
It is worth mentioning that Trust ensures safe & secure atmosphere to girl's students at Saini Bhawan as already about 100 girl students are getting training at Saini Bhawan in Tailoring & embroidery School, Beautician Art Centre, & Computer Training Centre.